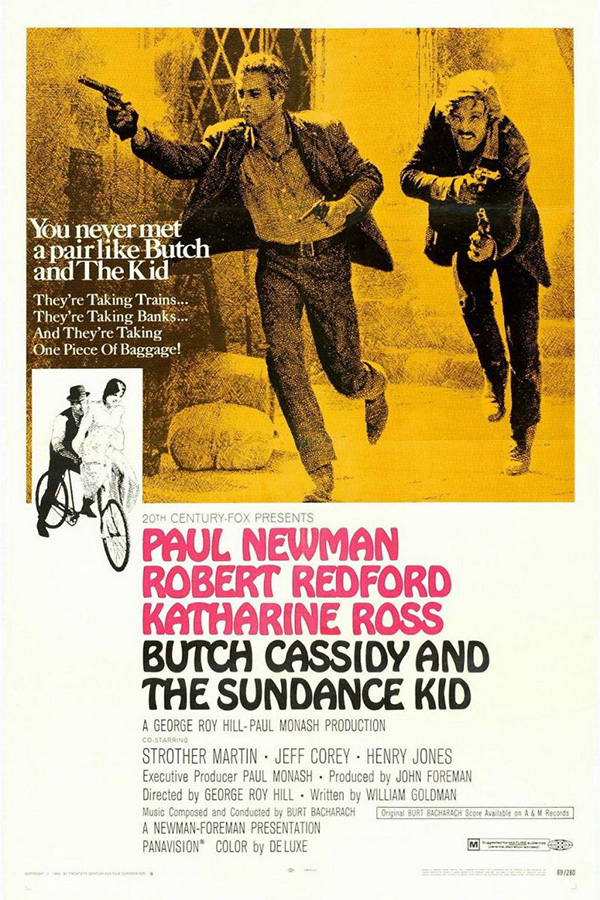 Butch Cassidy and the Sundance Kid
Jaar:

1969

Taal:

Engels

Keuring:

6 jaar en ouder

Speelduur:

1 uur 50 minuten

Releasedatum:

29 januari 1970

Genres:

Biografie
Drama
Misdaad
Western

Distributeur:

20th Century Fox Netherlands

Landen:

Synopsis:

Butch Cassidy en The Sundance Kid zijn twee bank- en treinovervallers. Wanneer ze te vaak een trein overvallen wordt er een speciale posse achter ze aangestuurd. Ze vluchten en belanden uiteindelijk in Bolivia. Maar kunnen ze uit handen van de posse blijven?




Cast & Crew
Cast:

Ted Cassidy, Jeff Corey, George Furth, Cloris Leachman, Kenneth Mars, Strother Martin, Paul Newman, Robert Redford, Katherine Ross

Regie:

George Roy Hill

Productie:

John Foreman, Paul Monash, Paul Newman

Script:

William Goldman

Muziek:

Burt Bacharach

Camera:

Conrad L. Hall