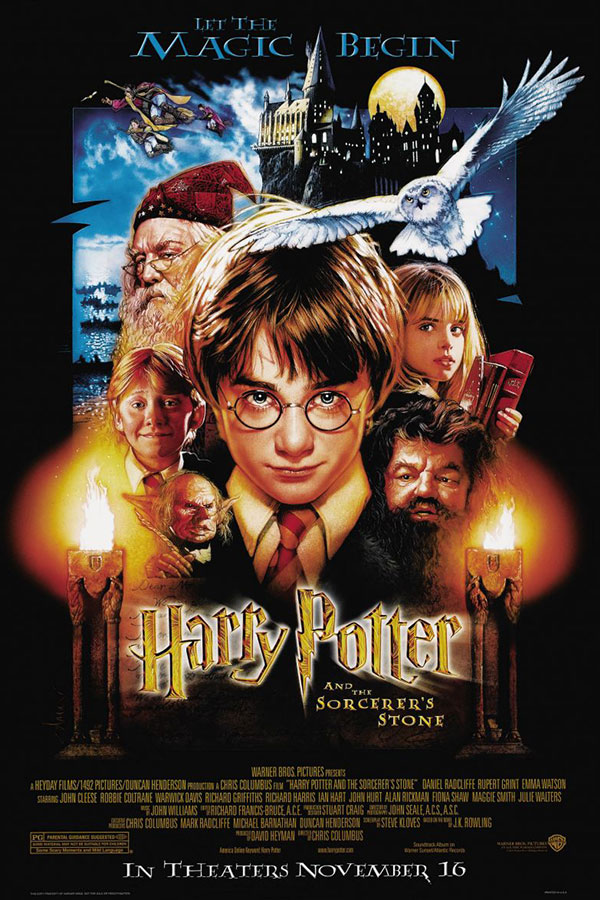 Harry Potter and the Philosopher's Stone
Alternatieve titel:

Harry Potter and the Sorcerer's Stone

Jaar:

Taal:

Keuring:

Speelduur:

2 uur 32 minuten

Releasedatum:

22 november 2001

Genre:

Distributeur:

Landen:

Synopsis:

Harry Potter is uitverkoren om naar de school voor magie Hogwart's te komen. Daar beleeft hij fantastische avonturen met zijn nieuwe vrienden Ron en Hermione. Hij ontdekt ook dat hij voorbestemd is voor andere grotere doelen.
Weekend boxoffice
| Jaar | Week | Weken | Rang | Recette | % Chg | Schermen | Gemiddelde |
| --- | --- | --- | --- | --- | --- | --- | --- |
| 2020 | 29 | 974 | 4 | € 78.012 | -- | 102 | € 765 |
| 2020 | 30 | 975 | 28 | € 11.881 | -84,8% | 45 | € 264 |
Week boxoffice
| Jaar | Week | Weken | Rang | Recette | % Chg | Schermen | Gemiddelde |
| --- | --- | --- | --- | --- | --- | --- | --- |
| 2020 | 29 | 974 | 7 | € 111.120 | -- | 102 | € 1.089 |
| 2020 | 30 | 975 | 27 | € 21.248 | -80,9% | 45 | € 472 |
Boxoffice ranglijsten
9

van

7808
6

van

961
2

van

834
2

van

574
1

van

455
8

van

4592
1

van

203
1

van

197
2

van

1243
onbekend
7

van

3992
7

van

2835